---
Utah Symphony Masterworks Series
Our 2018-19 Utah Symphony Masterworks Series includes four concerts featuring virtuosic guest artists and dynamic masterpieces by Mozart, Gershwin, Bach, Rachmaninoff and more. Each performance is sure to awe and inspire! 
To purchase tickets to a concert, please use the link above or the links included in the individual show descriptions below.
Season Tickets for all four shows are available by calling (801) 399-9214.
If you need assistance, please don't hesitate to call our office at (801) 399-9214.
---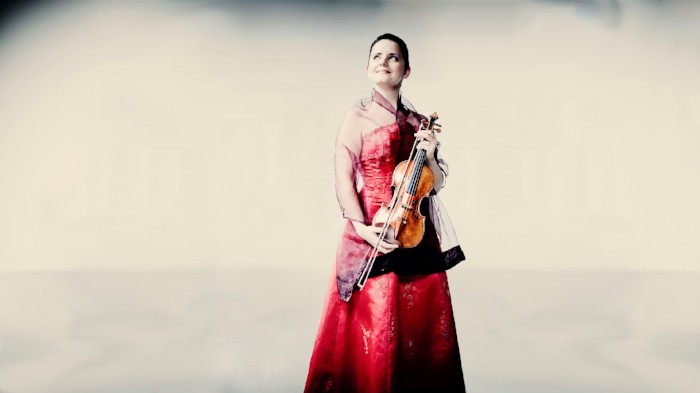 MASTERWORKS - Bach's Brandenburg Concertos, December 6, 2018 at 7:30 pm
Thierry Fischer, Conductor
Baiba Skride, Violin
J.S. Bach         Brandenburg Concerto No. 3
Boulez             Mémoriale
J.S. Bach         Brandenburg Concerto No. 4
Sibelius           Violin Concerto
Grieg               Selections from Peer Gynt
Two of Bach's sparkling Brandenburg Concertos and Boulez's crystalline Mémoriale, written as a tribute to the late Stravinsky, form an intriguing contrast to the rugged, Nordic music of Sibelius and Grieg. From the floating introduction of the violin solo, you will be drawn into the imaginative, mysterious world of Sibelius' concerto as performed by the virtuosic Latvian violinist Baiba Skride. And the program will conclude in rousing fashion with selections from Grieg's incidental music to the fairy-tale play Peer Gynt, including "In The Hall of the Mountain King," "Morning Mood," and other favorites.
---

MASTERWORKS - Rachmaninoff's Piano Concerto No. 2, March 21, 2019 at 7:30 pm
Thierry Fischer, Conductor
Alexandrew Tharaud, Piano
Rachmaninoff      Piano Concerto No. 2
Andrew Norman  Play
Rachmaninoff      Vocalise
It's hard to believe that Rachmaninoff's Piano Concerto No.2 was the product of low self-esteem and writer's block. But as Rachmaninoff confronted his problems the concerto became confident and lyrical. One of Rachmaninoff's most enduringly popular works, it established his fame as a concerto composer. Also on the program is Andrew Norman's epic, highly energetic Play, a cycle of pieces that explore ideas of choice, chance, free will, and control. Play won the prestigious 2016 Grawemeyer Award for Music Composition and Norman was named the Musical America's 2017 Composer of the Year.
---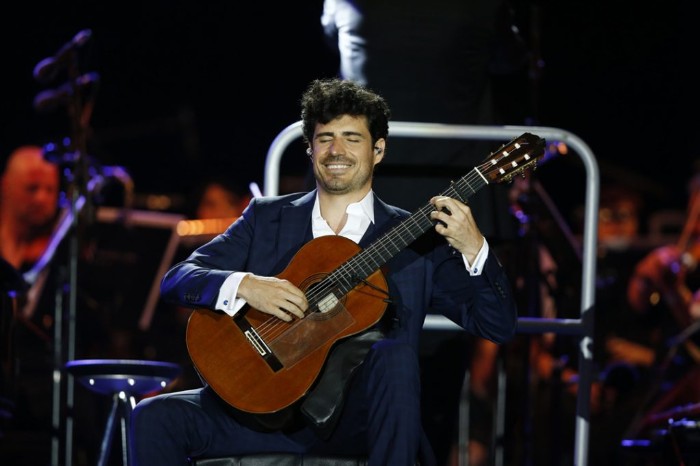 MASTERWORKS - Villegas plays Concierto de Aranjuez, April 25, 2019 at 7:30 pm
Richard Egarr, Conductor
Pablo Sáinz Villegas, Guitar 
Mozart          Symphony No. 31 "Paris"
Rodrigo        Concierto de Aranjuez
Schumann    Symphony No. 2
Praised as "the soul of the Spanish guitar," Pablo Sáinz Villegas has become a worldwide sensation. With his "virtuosic playing characterized by irresistible exuberance" (The New York Times), Villegas will be in his element as he conjures up the passion and drama of his homeland's rich musical heritage in the famous Concierto de Aranjuez by Joaquín Rodrigo. Conductor Richard Egarr makes a welcome return, framing the Concierto with Classical and early Romantic symphonic masterpieces. Definitely a night not to be missed!
---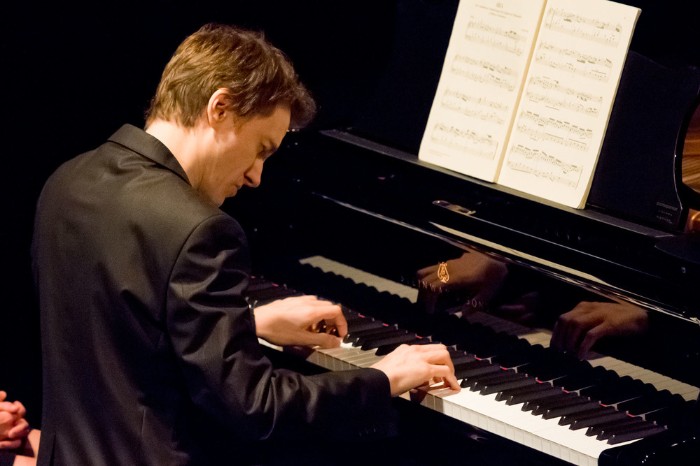 MASTERWORKS - An American in Paris, September 27, 2018 at 7:30 pm
Thierry Fischer, Conductor
Alexandrew Tharaud, Piano
Gershwin      An American in Paris
Ravel             Piano Concerto in G
Schubert       Symphony No. 9 "The Great C Major"
Grab your passport and travel to the streets of Paris in the jazz age, filled with blaring taxi horns and bustling crowds. George Gershwin's An American in Paris will delight you today just as it did audiences at its debut. From the same era, Ravel's Piano Concerto in G is also deeply infused with jazz idioms and harmonies. The program concludes with Schubert's majestic Symphony No. 9, nicknamed "The Great C Major."
---